Turn your fussy, flighty or feisty fido into a perfect pooch with dog training!
Whether you want dog training, walking or a coaching session to make you a better dog trainer, we have you covered. With humane, modern scientific dog training methods, your perfect dog is just a phone call away.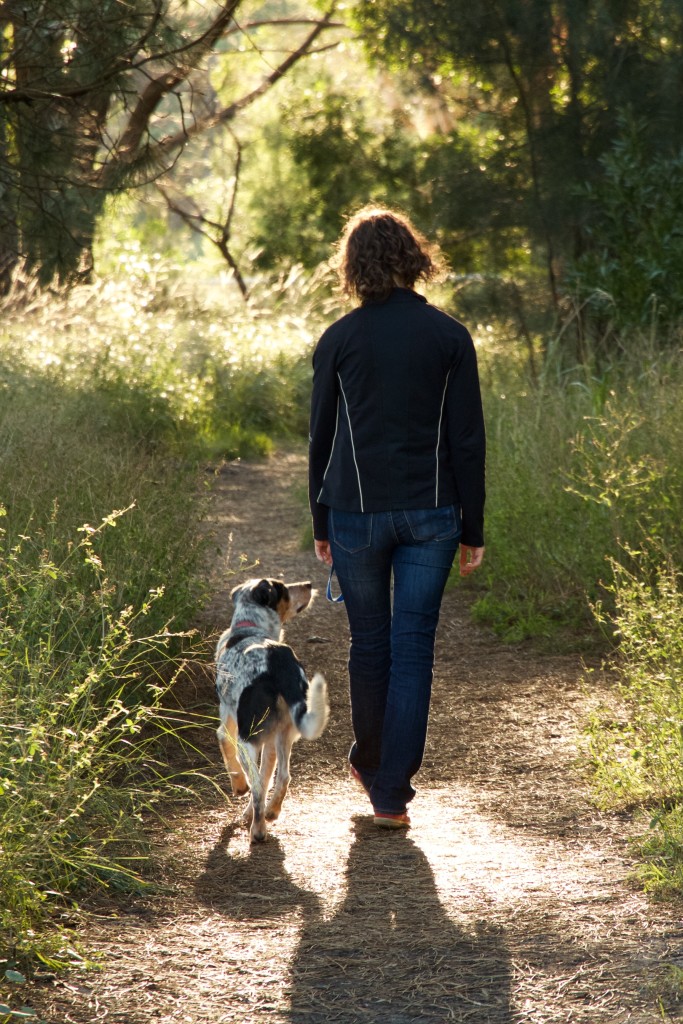 Private dog walking and training
I offer a private, personalised dog walking service. Dogs are walked individually and directly from your home. This service is a great choice for dogs that need extra exercise or care but cannot be walked with other dogs for health or behavioural reasons. Your dog gets to enjoy the specialised attention a private dog trainer can provide, which includes dog training during the walk.
Private walking and dog training is offered between Botany, the CBD and the Inner West.
DIY DOG – In-Home Consultations
Are you struggling with your dog's behaviour problems? There's nothing better than a special, individualised dog training session just for you, from the comfort of your own home.
When you book a consultation, my goal is to avoid "quick fixes" that have unwanted side-effects and instead create a comprehensive behaviour modification plan to instill lifelong good habits. You will receive a detailed understanding of how to prevent, manage and adjust your dog's behaviour to make you both happy, with personalised support throughout the process.
Consultations are also available prior to purchasing your new puppy, or before major lifestyle changes. When it comes to dog training, an ounce of prevention is definitely worth a pound of cure, saving you time, money and stress.
Don't delay and risk making the problem worse, get help now!